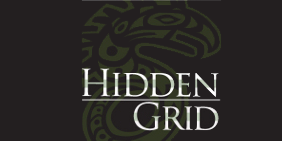 Our first Free Roaming episode kicks off with a return for a long hiatus. There's been cast changes, rules changes, and that damn Merlin Hawk just won't go away.
Mr Grey returns, seeking training, insight, and maybe love in the streets of Seattle. The new guy, James, starts looking into the lay of the land, how it works with contacts, and pressing the boundaries of the new fifth edition rules.
We do have email contacts for you! Feel free to ping us at hatemail@hiddengrid.com and gm@hiddengrid.com. Want it read on the show? Let us know who it's addressed to and if you'd like it broadcast in an episode. The players will be happy to comply.
A special thank you to those who reached out to us during the hiatus. It's meant a lot to us the love you've shown us. We hope to never leave you in the dark again… unless a wealthy Mr J pays us enough to.
Download Episode 022 – Free Roaming – Fell In Love With A Girl

null
Want to see more of the Hiddengrid? Join our Facebook community and meet with other fans.
Like the music? Check out the artists below!
This work is licensed under a Creative Commons Attribution-NonCommercial-ShareAlike 3.0 Unported License.